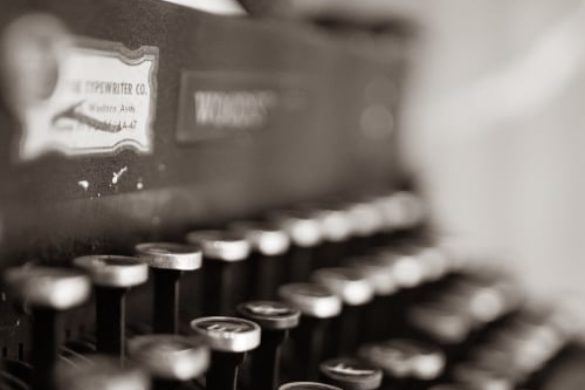 The philosophy of Józef Mackiewicz's writing
It is worth discussing the philosophy of Józef Mackiewicz's writing, in particular regarding realism and truth in literature. The author does not use only a "glass and an eye" in his writing, his frequent method is a live account of his own experiences. Hence, it happens that the…
It is worth discussing the philosophy of Józef Mackiewicz's writing, in particular regarding realism and truth in literature. The author does not use only a "glass and an eye" in his writing, his frequent method is a live account of his own experiences. Hence, it happens that the texts are full of emotions and internal contradictions, the author argues with himself and makes the reader reflect.
We find in Mackiewicz a mood that is close to us when describing some matters. One can feel a kind of helplessness in some of his texts. As today, when in the face of certain actions, events and situations, the only rational reaction may be humor, irony and grotesque. The mind becomes helpless. We can treat such an attitude as a defense and a kind of sign that helps to survive in a world full of lies and cruelty.
Today you can still learn to write like Józef Mackiewicz. It can be said that all his creative activity is directed against various manifestations of lies and falsehoods. He always fights with political correctness: he writes "against the flow", presents facts and evaluates them uncompromisingly.
Józef Mackiewicz valued individuality in his life and writing. Each of the people is a whole, a microcosm, endowed with freedom and destined to direct his fate.
The outline of individualism is transferred to history. Man differs from an animal – writes Józef Mackiewicz – "with the rational ability to predict ahead." Everyone, however, carries their "past tense". History is created by individuals, their everyday life, dramas, experiences and costumes. The writer reads the individual sense of the past times; goes back to childhood as a source of knowledge about man. Here we learn a lot about things that are forgotten, faded or nonexistent.
Almost all of his work includes sharp, uncompromising assessments of people's actions and attitudes every step of the way. From human freedom comes the right to evaluation.
In his texts, Mackiewicz acts as an observer. He gives us his "eyes", avoids emotions and allows the reader to experience everything in his own way. He describes even difficult murder scenes as calmly as if he were watching a bird sitting on a tree. His passion for nature gave him the opportunity to arouse the reader's imagination without picturesque descriptions. The sentences are simple, we learn about the described things as if we were standing and seeing everything for ourselves. It is possible that this feature of Józef Mackiewicz attracts us to this day and makes us interested in matters just like the author – by comprehensively examining the situation and drawing conclusions from what we really see.
References:
W. Bolewicz "Ptasznik z Wilna. O Józefie Mackiewiczu. Zarys monograficzny", 2013
Józef Mackiewicz i krytycy. Antologia tekstów, pod red. M. Zybury, Łomianki 2009
Translated by Joanna Zawalska