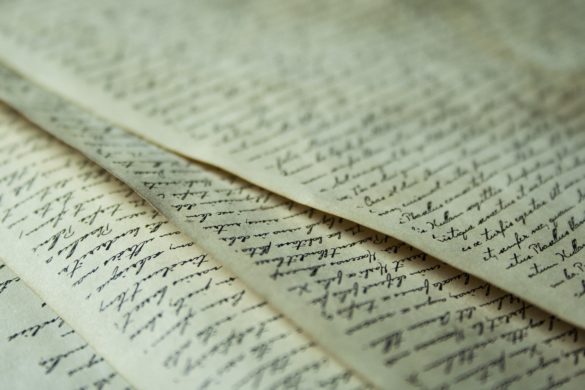 The guiding credo of Józef Mackiewicz
Throughout most of his life, Józef Mackiewicz consistently pursued his literary program. When asked about his guiding credo a few years before his death, he replied: "Truth. Or something of it, but the truth. Fiction itself bores me. The so-called fiction of persons or situations serves…
Throughout most of his life, Józef Mackiewicz consistently pursued his literary program. When asked about his guiding credo a few years before his death, he replied:
"Truth. Or something of it, but the truth. Fiction itself bores me. The so-called fiction of persons or situations serves to supplement the truth that the author sees. Only God knows the whole truth, but the author is responsible in the description not only for what he sees, but also for what he consciously conceals. Even more so if he does so on command or under some other pressure from above. Regardless of the authorities or the system of society. The landscape, the people in it, everything should be real. I am particularly interested in a man against the background of historical documents.
For many decades, Józef Mackiewicz adhered to and defended his literary program. Writing most often about difficult matters concerning the present day, he remained true to himself. He wrote about the most important things, about the meaning of patriotism, about recent history and about being faithful to the truth. And each of his texts was a catalyst for disputes and discussions, still touching the same bloody wounds.
He has also been awarded many times for his literary work. Several times he received the award of the London "Wiadomości", the Alfred Jurzykowski Foundation Award in the field of literature, the award of the New York publishing house "Kontra" for Droga donikąd, The Literary Award of Zygmunt Hertz awarded by the editors of the Parisian "Kultura", which J. Mackiewicz refused. He was awarded the Anna Godlewska, the Arka monthly award. In 1971, the President of the Republic of Poland in exile, August Zaleski, awarded the writer with the Commander's Cross of the Order of Polonia Restituta.
Mackiewicz received many awards and distinctions from less influential Polish communities abroad, which appreciated his work and uncompromising attitude in assessing the post-war reality in Poland. An example is the Award of the Society for the Promotion of Hope associated with the magazine "Polar Star", which is published in the United States.
Source: Kazimierz Maciąg "Alone. Józef Mackiewicz – writer and publicist", Warsaw 2021.
Translated by Joanna Zawalska