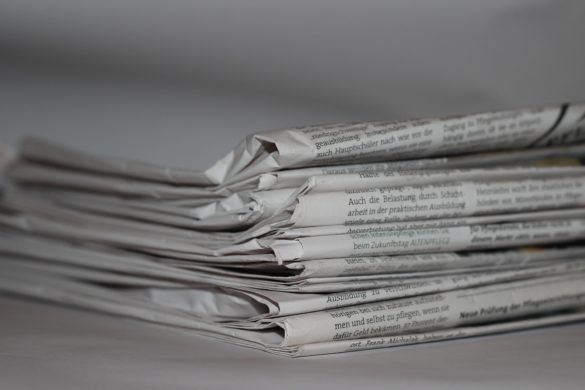 The birth of a journalist
Józef Mackiewicz's path to journalism was quite simple. His brother was the editor-in-chief of the daily "Słowo" (eng. Word), which was then known not only in the Vilnius region, but also abroad. With time, he became one of the journalists printed there more often. Before Józef…
Józef Mackiewicz's path to journalism was quite simple. His brother was the editor-in-chief of the daily "Słowo" (eng. Word), which was then known not only in the Vilnius region, but also abroad. With time, he became one of the journalists printed there more often.
Before Józef Mackiewicz became one of the authors of this newspaper, he carried out various proofreading, organizational and editorial work. In "Słowo" he first appeared with a rather sharp text about logging trees in the Białowieża Primeval Forest. In the first months of his work, he also wrote a few theatrical reviews. Due to his good command of the German language, he translated short stories. Soon he began to publish his own articles on the Vilnius region, the Baltic states, and other regions of the Republic of Poland. He often traveled around the territory of the former Grand Duchy of Lithuania, discovering the unique geographic and historical character of this part of the country.
The young journalist did not run away from the usual, everyday journalistic work. He often wrote about simple things, such as opening a bridge, the condition of Vilnius cobblestones or removing snow from streets.
The most important issue for him, however, was relations with Kaunas. The author of the texts actively followed the Lithuanian press and the deliberations of the League of Nations devoted to this issue, and often traveled to the city on the Nemunas.
With the passage of time, the thematic scope of Mackiewicz's articles was constantly expanding. The most frequent problems he raised in his columns include the relationship between multinationality and the model of states and their systems. He drew attention to the dangers of nationalism. In a political sense, an important topic for him was the striving of Germany and the USSR to liquidate the international order established in the Treaty of Versailles, and the expansion of communism.
References:
1. Włodzimierz Bolecki, "Ptasznik z Wilna. O Józefie Mackiewiczu"
2. Grzegorz Eberhardt "Pisarz dla dorosłych. Opowieść o Józefie Mackiewiczu"
Translated by Joanna Zawalska