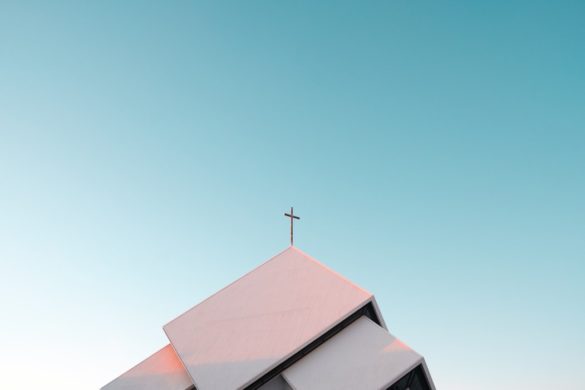 Józef Mackiewicz – an underappreciated defender of the Church
Józef Mackiewicz's involvement in the fight for faith has always aroused controversy. In fact, the writer and journalist was misunderstood in this matter, often due to his own temperament, but also due to the rush and ease of adopting slogans by society. Józef Mackiewicz has always…
Józef Mackiewicz's involvement in the fight for faith has always aroused controversy. In fact, the writer and journalist was misunderstood in this matter, often due to his own temperament, but also due to the rush and ease of adopting slogans by society.
Józef Mackiewicz has always been an opponent of socialism and he was well aware that the best weapon in the fight against these ideas is faith. Although he has reported on the opening of temples more than once and encouraged readers to make donations for their finishing, he also did not avoid criticizing the church as an institution. The relations of the hierarchs with communists were a particularly sensitive subject for him. He pointed out that one should not compromise with them and stressed that the materialism of the communist confession of faith was incompatible with any ideal of humanism.
A well-known journalist also openly condemned the decisions of the Second Vatican Council, which he had warned about for many years. In one of the texts published in the Paris-based Kultura, he wrote about a possible de-Christianization and loss of authority. Thus, he criticized the clergy for allowing themselves to be drawn into the contemporary "progressive" conformism and for "chasing modernity".
The writer and journalist was also known as an opponent of specific hierarchs, mentioned by him not only by name but also by offense. For this uncompromising comment, one of the assisting priests decided to take revenge on him during the funeral, interrupting his farewell speech several times, demonstratively yawning and not allowing the funeral director to attend the ceremony, thus creating confusion. It should be noted, however, that not all clergymen treated Józef Mackiewicz as an enemy of the Church. It is worth mentioning here, for example, the gesture made by St. John Paul II, who delegated his representative to the funeral of the publicist's wife, thus making a sign of recognition and acceptance of these two people.
Bibliography:
1. Grzegorz Eberhardt "Writer for adults. The Tale of Józef Mackiewicz"
Translated by Joanna Zawalska