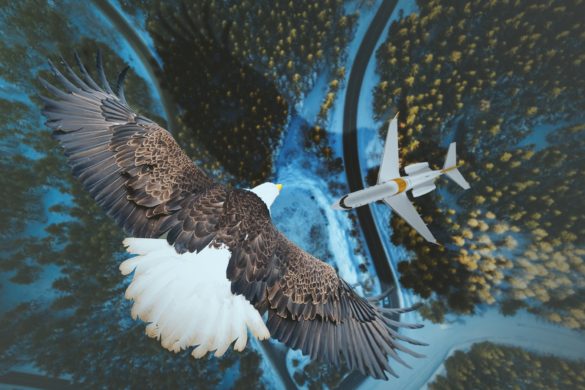 Bird lover
Józef Mackiewicz was a naturalist by passion from childhood, he liked nature and animals, but above all he liked birds. He could watch and look after them for hours. Seeing his son's passion, his father made him a large cage in which little Józek kept bullfinches, canaries, crow,…
Józef Mackiewicz was a naturalist by passion from childhood, he liked nature and animals, but above all he liked birds. He could watch and look after them for hours. Seeing his son's passion, his father made him a large cage in which little Józek kept bullfinches, canaries, crow, raven and other tamed birds. In his own house in Czarny Bór, he also grew them, keeping the cages stacked on top of each other, which caused the room to become constantly cluttered. He knew birds best, their descriptions appear in almost every work of the writer.
"Outside the window a lilac bush had grown and at this time there were hanging bunches of seeds. A red-bellied bullfinch flew in, sat right behind the glass and shelled the seeds. "But life goes on in the normal way …" – he thought, staring at the bird. ("Road to nowhere")
As a child, he was close friends with the gardener and former insurgent of 1863, Edward Łukaszewicz, who told the boy about the world of animals. The gardener called the boy "St. Franciszek, to which all the birds go", because little Józek caught birds in the autumn, and kept them during the winter to free them in the spring. The family recollects that Joseph was a friend to other animals as well, and he and his sister fed mice every day through a hole in the floor, until they started eating straight from his hand.
Love for nature was not a short-lived fascination in his childhood, he read many scientific books as a child, and later studied natural sciences at the University of Warsaw. About the beginnings of his passion, he writes: "A beloved naturalist made me a so-called the class lady Yelizaveta Petrovna, (…) who always gave us books for reading after school. (…) She censored books strictly, trying to give something suitable for everyone. That way, we couldn't all get the Indian adventures or the secrets of a medieval castle. Acceptable sensations were released drop by drop. (…) I was very shy. (…) I did not shoot like another. So she had no problem with me when she said, "I'll give you an interesting book." The book was called "Priroda" (eng. 'nature'). (…) this book burdened my schoolbag when I returned after school (…) and it burdened my later hobbies and even because of it I decided to choose my university studies".
The world of nature formed the writer's worldview, which was visible in his novels. J. Mackiewicz proved that from the biological point of view there is neither nationalism nor racism, because in nature everyone is equally important.The descriptions of nature contained in the works were not only the background of the action, but were also an important component of the composition. In his works, Mackiewicz liked to juxtapose two worlds: nature and the world of people. In the first, harmony, order and the charm of life prevailed, while the second world – of people – was filled with evil. In Mackiewicz's works, nature is an independent world that develops in its own way: "Chickens used to walk along the threshing floor and the dog, the old dog, was called Lord". ("Road to nowhere").
Translated by Joanna Zawalska