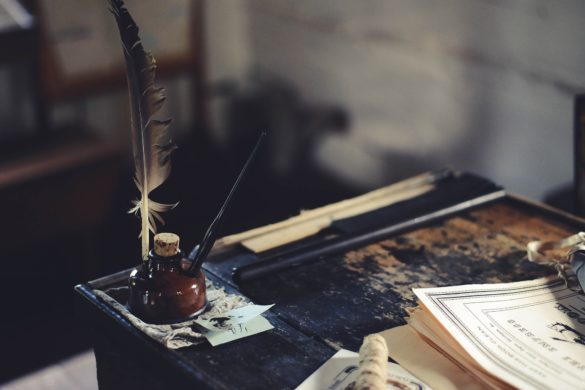 Authenticity of Józef Mackiewicz's novels
Józef Mackiewicz was a multidimensional figure: he can certainly be called an author, writer, editor, reporter, novelist, historian, politician, anti-communist, although he was also referred to as a traitor or collaborator. Certainly, one could ascribe many more names to him, but since we are talking about his works,…
Józef Mackiewicz was a multidimensional figure: he can certainly be called an author, writer, editor, reporter, novelist, historian, politician, anti-communist, although he was also referred to as a traitor or collaborator. Certainly, one could ascribe many more names to him, but since we are talking about his works, the most accurate term would be – a novelist. Mackiewicz practiced various literary genres, but he always had one main goal – to perpetuate the truth, record real events in his texts. But he knew that keeping a chronicle would not tell you what had actually happened, that history was not just facts and dates. Human emotions and mental states played an important and often more important role in the works. The writer understood that if he was to perpetuate a true story, he had to combine human experiences with facts – that is why he liked writing novels.
His works were always based on historical knowledge. While writing he used sources, documents, eyewitness accounts and memories. Józef Mackiewicz originally used the convention of realistic prose. His novels are a mosaic of various (narrative, genre and compositional) ways of storytelling. When telling about the fate of the heroes, he uses a narrative limited to the knowledge of the hero himself, while writing about historical facts, he radically changes this perspective. He uses the convention of a chronicle, scientific study, reportage, and the storyteller has the most complete, specialist historical knowledge. This shift in the storytelling perspective is a characteristic and original feature of Mackiewicz's art of novel. The prose of the twentieth century advocates choosing one, consistently followed convention. History is primarily a story about the world perceived by a specific individual – that is, from a subjective, always individual perspective. Meanwhile, Mackiewicz treats these ambitions unceremoniously. When necessary, he narrows his perspective to the character's line of sight, other times he reports the most secret conversations, arrangements, facts and events. It happens that fragments of Mackiewicz's novels are shocking with their "non-literary nature": quotations from documents, journalistic style, expressed with an emphatic thesis. However, it must be remembered that this is the law of the novel – as Tolstoy, Dostoyevsky, Tomasz Mann and many other masters of realistic narrative wrote.
The subject of Mackiewicz's novel are historical processes: the Polish-Bolshevik war, national conflicts in the east of the Second Polish Republic, the Soviet and German occupation of these areas, and above all the fates of individual people tangled in the whirls of events and ideology. "In novels against the background of historical events," Mackiewicz says, "I'm interested in what I call the confrontation of man's fate with a historical document." He used the method of introducing fictional characters into direct contact not only with real events, but also with real people acting at that time. Raised on the literature of the nineteenth century, he believed that the task of literature is also to impart knowledge about the world. Mackiewicz's writer's ambition was to tell about how it was – hence the epic momentum of his novel. He was interested not so much in the hidden recesses of individual psychology as in the recesses of historical events, hidden after many years. So he demolished myths and legends, and took up such topics that violated the stereotypes of collective historical imagination.
Mackiewicz was a supporter of unlimited freedom in literary creation. According to the writer, there is only one reality on earth. To get as close to the truth as possible, it is not enough to apply a template of one of the literary kinds to it. Countless factors affect the whole. And sometimes they should be searched for in various fields and by various paths. Mackiewicz created his writing style to most clearly describe the truth, thus becoming an authentic writer and remaining true to his goals.
Sources:
1. https://culture.pl/pl/tworca/jozef-mackiewicz
2. "Ptasznik z Wilna: o Józefie Mackiewiczu" Jerzy Malewski
3. http://www.nowastrategia.org.pl/jozef-mackiewicz-pisarz-wyklety/
Translated by Joanna Zawalska