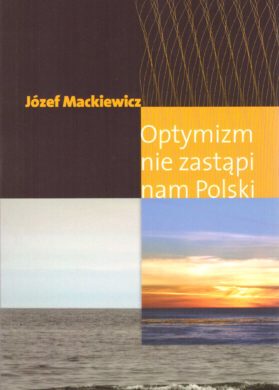 Optimism will not replace Poland
The brochure was published only in the number of 500 copies, none of which survived the war, only in 2002 in London, in the home of recently deceased Dr. Miriam Reisowa, among the keepsakes that were left after the dead Dr. Julian Reis, an oculist and photography amateur, a roll from quite poor quality photos of twenty seven typescript pages were found. These cards were the only trace of a 1944 brochure.
Nina Karsov, co-founder of the Kontra publishing house, joined two texts to the brochure which were also published by Mackiewicz, on his own, in post-war years: "… says Polish Radio Broadcast of Free Europe …" (1969) and "Trust" No. 2. New plan to destroy anti-communism (1976). Their content is the further fate of anti-communism.